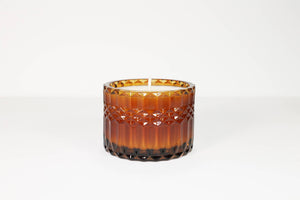 Soy Much Brighter Candle Co.
Fancy Crystal Jar Candle / Mother's Day Gift / Spring Candle
Regular price
$45.00
$0.00
Unit price
per
Our Fancy Crystal Jar candles are the P-E-R-F-E-C-T addition to your Mother's Day and/or Spring line-up. They come in a soft green or a luscious amber color. The scents AMBER: lemon, lavender, honey GREEN: lilac, sweetgrass, cedar 8 ounces. Soy, vegan, cruelty-free wax candle. Lead-free cotton wick. These sparkly jars are reminiscent of those super fancy crystal jars your grandma used to display in the sitting room where you actually weren't allowed to sit or touch anything. But now YOU CAN. Burn these beauties for up to 40 hours. I'll wait while you find a more perfect Mother's Day gift.