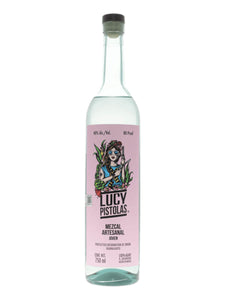 Craft Brewers Guild
Lucy Pistolas Mezcal
Regular price
$38.00
$0.00
Unit price
per
Produced in a women owned distillery that was founded in the aftermath of the Mexican Revolutionary War. It is a tribute to the women who fought in the war to reclain the lands that now produce this spirit. 
Smooth, herbal, and almost sweet. This mezcal is approachable for those who are trying mezcal for the first time and also enjoyable to mezcal drinkers. NOT smoky! 
The agave used to make this Mezcal is Wild Salmiana. It is matured to 10-12 years and cooked above ground in stone ovens. 
Tasting notes: Cacti, herbs, citrus, Eucalyptus, minerality.